What Is Going On With Lil Xan & Noah Cyrus?!
It's been less than a month since Lil Xan and Miley Cyrus' little sister Noah announced they were dating. Now, the entire relationship has crumbled in a very public way. 
Who is Lil Xan, you ask? Hitting the scene in 2016, Lil Xan is part of the SoundCloud rapping generation. He even scored a shoutout from Eminem on his latest album. Shooting into the public eye due to his relationship with Noah, things were looking up for him. 
But then, on Sunday night, the breakup rumours started as Xan shared to his Instagram story him saying: "I feel like i'm probably being cheated on."
Although he took it down, Noah then went on her own IG story and said:"Guys, the truth about it all at the end of the day is things suck and that days are gonna suck and that's just okay. Everything's gonna be okay though. I am trying to stay super positive."
Then, Noah shared the message that led Xan to think she was cheating. The caption of the photo was: "I'm heartbroken and confused. This is the meme I send Diego that made him think i'm cheating on him. Sorry @charlieputh."
As you can see, it's a meme of Charlie Puth's face photoshopped onto a porn star's body.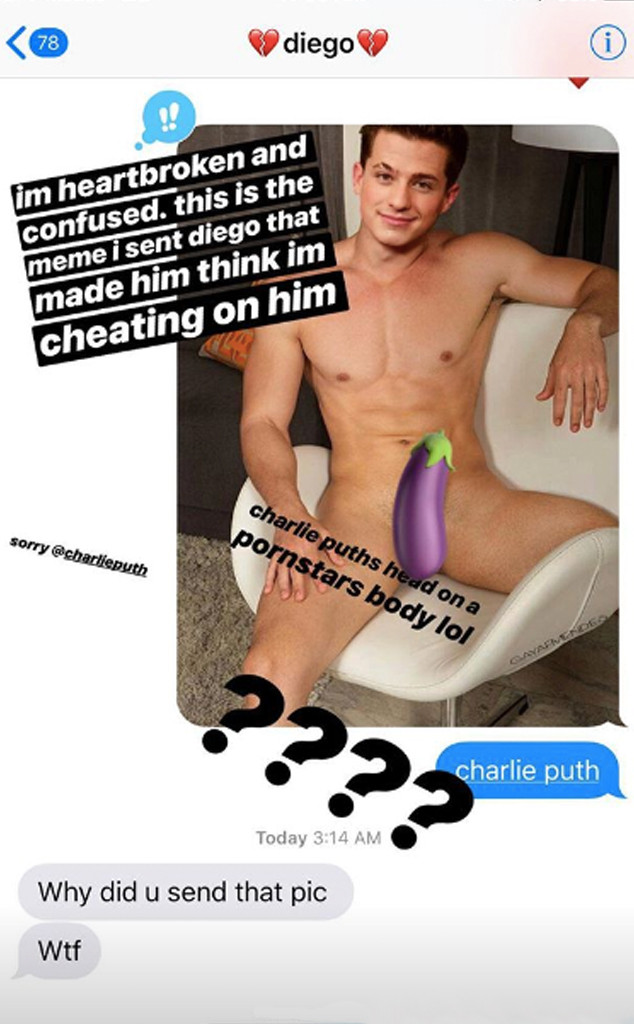 But then, things escalated. On a live stream, Lil Xan said their relationship was faked by Columbia Records to boost her popularity. His words were: "Shout-out to Columbia Records for setting up that fake relationship." Addressing the rumours that he broke up with her because of the meme, he said: "Noah, just stop lying. Just let it go."
He then shared a photo that Noah had posted on Instagram the day before and said: "This is the picture, call me whatever but if you my girl you ain't touching no dude like that sorry aha."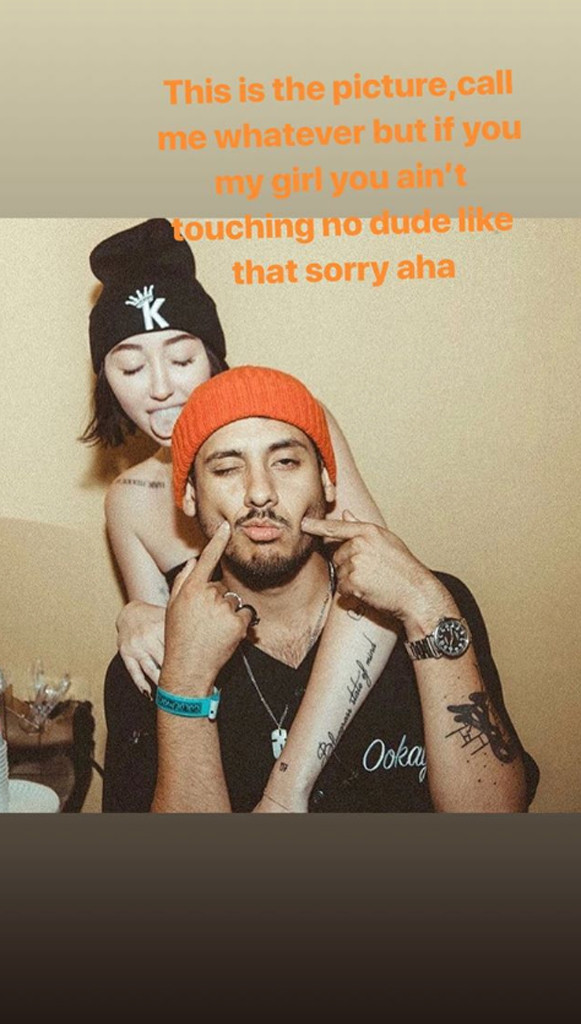 Oh no, don't you think it's over yet. The next morning, Noah took to IG live and was very emotional, saying:  "I'm sorry if things are confusing right now and I will try to explain it more, like in the next couple of days, but I love you guys and I don't want to keep you in the dark. And I am sorry, I never did anything that I am getting accused of and I woke up confused, with a text from my mom asking what was going on and I didn't know. If you're in a relationship, never let a man make you feel like you're less of yourself—or you're the problem—when you were the one that sat around being there for somebody."
After claiming that she never cheated on him, Noah then accused Xan of cheating on her after seeing a hickey onXan's neck in a photo.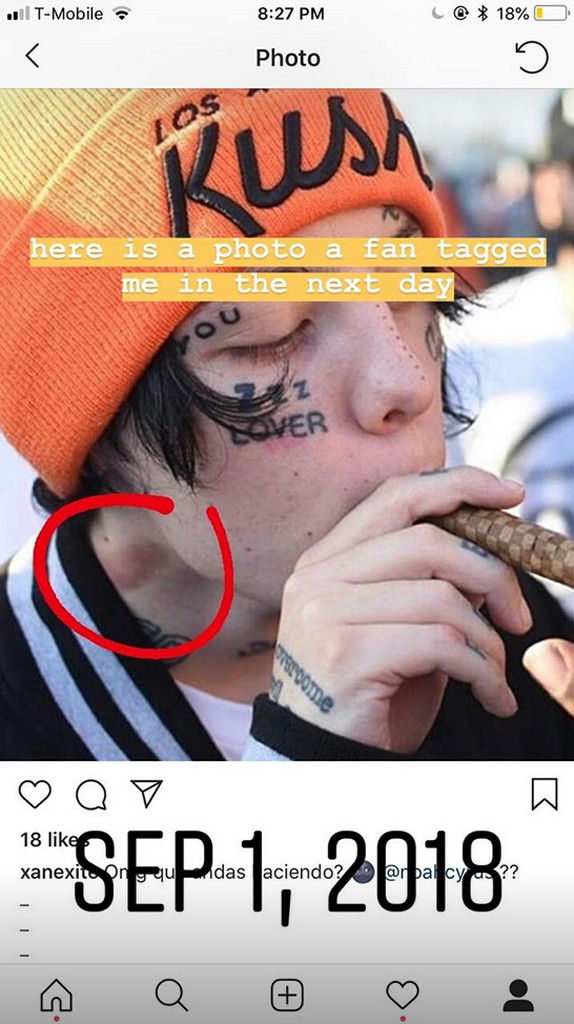 Noah said that "cheaters like to accuse their partner of cheating to make themselves feel less guilty." To Xan, she said: "I've been there for you during your dark times Diego. When you felt like you were alone and no one was there for you, I was. If this was your way of breaking up with me and breaking my heart along with it, then you've succeeded."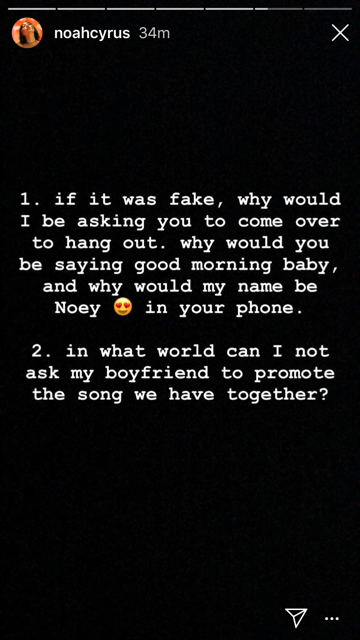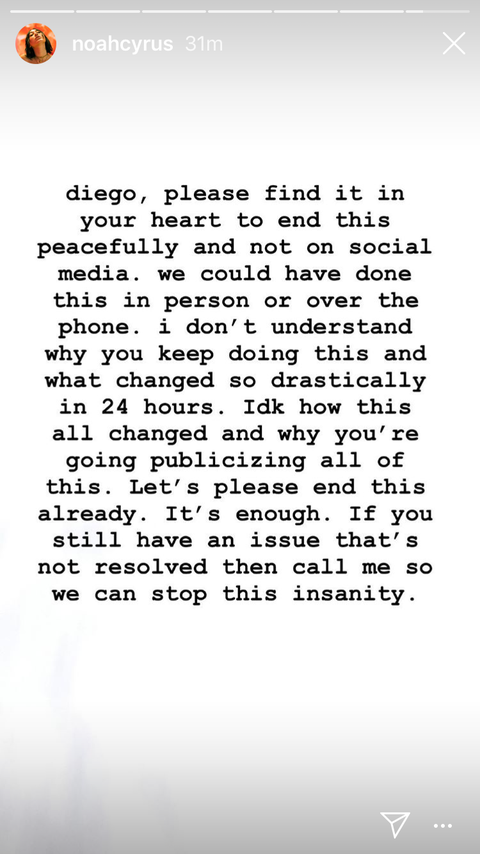 This is the most emo thing to happen in 2018 and I'm super about it. 
Keep up with the Culture Kings Blog for all the latest in Music, Sport and Streetwear.