Tom Holland Wasn't Given 'Endgame' Script Coz He Kept Giving Away Spoilers
If you're a Marvel fan, you know that Tom Holland who plays Spider-Man has a bit of a reputation - a reputation for giving away parts of upcoming movies.
For example, there was the time when he revealed there would be two 'Spider-Man' sequels, and then he revealed the title of the first sequel MONTHS before he was meant to.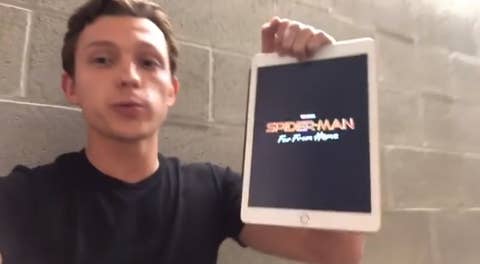 Tom also gave away the ending of 'Infinity War' when he walked on stage announcing: "I'm alive!" when the crowd hadn't seen the movie yet. For a while there through interviews and promotions, he was paired up with Benedict Cumberbatch who had to control what Tom said and make sure he gave nothing away. 
"Yeah, Tom Holland does not get the script," said Joe in an interview with Indie Wire. "Tom Holland gets his lines and that's it. He doesn't even know who he's acting opposite of. We use like, very vague terms to describe to him what is happening in the scene because he has a very difficult time keeping his mouth shut."
Well, it seems to be working, because 'Endgame' comes out this month and we have no spoilers... yet. 
---
---
← Older Post Newer Post →